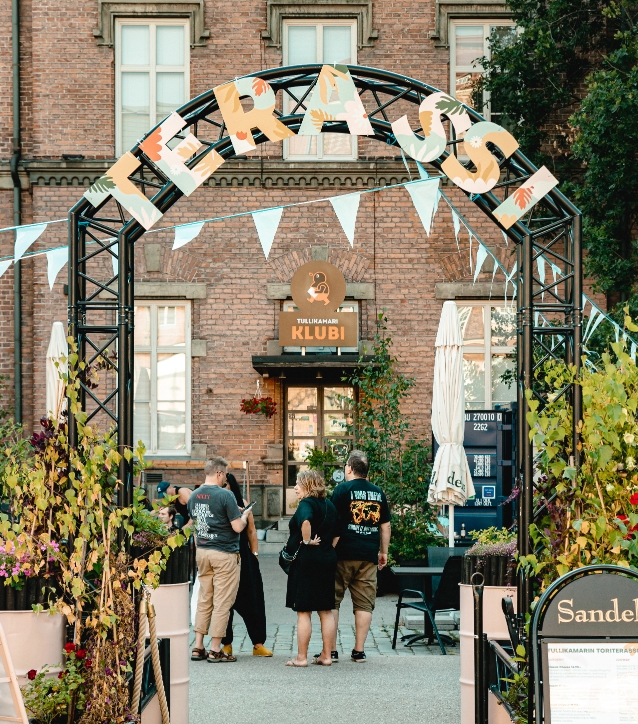 TULLIKAMARI'S TERRACES
Tullikamari's terraces welcome you to enjoy delicious food and hot and cold refreshments! Aurinkoterassi on the side of the Tampere railway station and the north terrace on the side of the Klubi are open according to the Klubi's opening hours.
Catering
Tullikamari's lunch and in-house catering services are brought to you by Brocco Ltd. A local catering company, Brocco Catering will make sure that the catering services are perfectly tailored to meet your needs in an event of any size. Event-specific setting and service, special requests – and above all, delicious and memorable meals from high-quality ingredients. For more information, see www.brocco.fi.
When your event needs catering, please contact our sales service myynti(at)kulttuurikamari.fi.